Repair Zone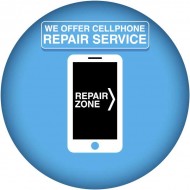 Cellular Warehouse offers customers the service of having their mobile or tablet repaired, without having to leave their home, Yes without leaving your home because We Pick Up And We Deliver. It's simple, easy, fast and cost effective. Here's how it works:
First select from refine search your device by Manufacture brand

E.G for (iPhone select apple) for (galaxy s6 select Samsung) and if you don't see your brand of device select or( other model )

Then Select the relevant option that best describes the issue you may be experiencing with your mobile or tablet and complete the table with your information


E.G for (phone not charging select phone not charging) for (speaker not working select other hardware problems)

Click Submit and complete the checkout and you are finished

We will then send a courier to pick up your device.

NB: The prices listed in the repair zone Does Not Include Parts but covers installing servicing and diagnosing of your handset.
Refine Search